Voted one of the best Haunted House screamparks in America!
Come spend the night with us and you'll see what makes us number one. At our haunted house complex, you will get a full night of entertainment and have stories for a lifetime!
4
Full haunted attractions

Avg review rating
FOUR Haunted house attractions all at one location Near me!
Spend the night – or come back multiple times, it's up to you.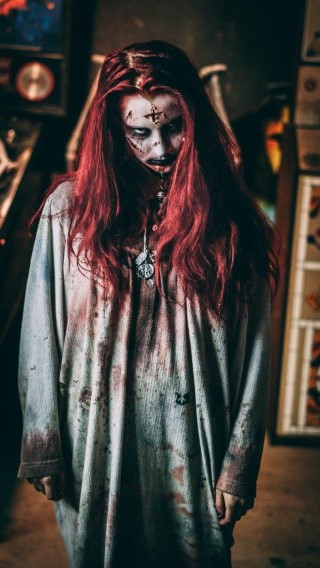 Over 20 years of
experience
We know how to scare AND entertain. When you visit us, we make sure that you get a perfect blend of scares and entertainment so everyone has a great time!
Our Mission
Line Entertainment done perfectly
Waiting shouldn't be painful. Quickpasses are available to significantly shorten your wait. Otherwise, we have a variety of food and drinks, a full audio and video system, and roaming line entertainment while you wait. Take some pictures to share with friends!
Event Pricing
To ensure all events are fully staffed, all events are NOT open nightly. See our ticketing page for event schedule and additional details.
1 Event
$15.00
Choose 1 from Adrenaline OR Insanity, Phobia, and Trapped
2 Events
$30.00
Choose 2 from Adrenaline OR Insanity, Phobia, and Trapped
3 Events
$40.00
Save $5 – Choose 3 from Adrenaline OR Insanity, Phobia, and Trapped
3 Events with Game
$45.00
save $5 – Choose 3 from Adrenaline OR Insanity, Phobia, and Trapped plus the hunt: i spy experience
2 Location, 6 event super deal
$80.00
save $30 – free quickpass admission to 3 haunted events at burial chamber in Neenah, WIsconsin & 3 haunted houses at abandoned in mount pleasant, wisconsin (must go to burial chamber first to redeem)
Add Ons:
quickpass admission add on
$15.00
need to upgrade? only $15 extra to skip the general admission lines. feel free to upgrade at our souvenir shop or ticket booth
The Hunt: i spy experience
$5.00
Only $5 PER PERSON to test YOUR gROUP'S SPEED AND AGILITY (MIN 2 PEOPLE PER GROUP)
SPEND THE NIGHT PACKAGE
$210.00 (FOR 2 PEOPLE)
Comfort Suites Package includes:
2 QuickPass Tickets to all open haunted experiences
One Night Stay in a Traditional Suite at Comfort Suites, Appleton
Free hotel shuttle to and from the Burial Chamber.
(Shuttle limited to 11 people every 30 minutes, please sign up in advance.)
Welcome Snack
Large Pizza
2 Free Drinks in Duffy's Pub
To order, call the Appleton Comfort Suites at 920-730-3800. Address is 3809 W. Wisconsin Avenue, Appleton, WI 54914